A number of reasons to book Pixabooth…


Quality Photography – Nothing makes us happier than taking great photos. PixaBooth isn't your average photo booth, and our photography is the new gold standard.
Studio Lighting – You'll find our lighting in professional studios around the world. These will be the best photos you and your guests take all year.

Reliability – Your event is important to us simply because it is important to you. As a result, you can count on us to always be on time and on point. Nothing makes us happier than making you happy.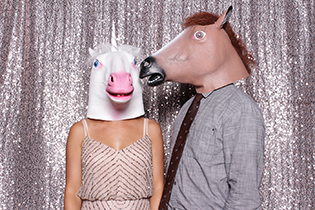 Modern and Sleek Design – PixaBooth isn't clunky and ugly like a lot of photo booths. Our elegant design fits right in at any event. Still, even with the buttoned-up appearance, PixaBooth also likes to let loose and have fun.

Unlimited Prints – Everyone who takes photos with Pixabooth will receive a copy within a matter of seconds. Also, they're welcome to come back and take as many photos as they want. We know that some photo booth companies don't agree with us on this one, but what can we say? We are generous guys.

Local Ownership – Fully owned and operated in Ventura County here in Southern California. Our office is local, and we pride ourselves on taking the needs of each client very seriously.


Less is not More (People) – PixaBooth's open-air photo booth allows for more than 2-3 people to get in on the action in each photo. People often ask us how many people we've fit in a single shot – 6-8 is no problem. We have got 9, and think more can fit! Are you up for the challenge!?

Fun Props – If props are your game, we've got you covered. From classic photo booth props like mustaches and sunglasses to high quality hats, boas, and chalkboards, we make sure to stock each event with props that help take your event to the next level.
Very Cool and Stylish Backdrops – PixaBooth's backdrops are stylish and fun, and we are always adding new options. We can custom order backdrops as well. Just ask!