Westlake Village Photo Booth Rental
The photo booth is always a location for fun and excitement. You can get in with your best friend, girlfriend, fiance or your wife and take silly photos of you guys being happy and joyous. Valuable memories are made in a photo booth. As such, there are many companies that provide photo booth rentals. A great example is Pixabooth. This Westlake Village photo booth rental has modern open aired photobooths that you can rent for your special occasion. Pixabooth guarantees that your guests have a great time.
Studio style photobooths
These have no solid walls. They have a classic style to them. They are constructed with stainless steel frames and drapes. Inside the studio style photobooth, there is a very lively photographer. This is a professional who will hype you up and take the photos. There is also a tapped square location that is set up on the floor. Your guests can stand on this square in front of a colorful backdrop. They can also stand alongside powerful studio lights. The photograper can coordinate animated photo sessions in this photobooth. The photographer can also encourage fun activities such as dancing so as to get some great shots that are full of memory. After your photos are taken, you can access them on a website that is protected using a password. The main advantage of this type of photobooth is that it has enough room to move around in.
Digital photo booths
Also known as the traveling booth, this is a type of photo booth that you can get into and have your photo taken and printed in 20 seconds. These can also be applied in weddings and the guests will love how they print out the photos really fast. The main advantage of this type of photo booth is that the photos are processed in a ver short time. In addition, you can share them online in your social media accounts.
Antique photo booths
If you are into the classic era of the 1940s, then this is the photo booth for you. In these types of photo booths, your guests can enjoy photos that have classical and deco style. These photo booths have porcelain doors and seats. They also have surface tops made of hardwood. They have an artistic appeal and people love to take photos that are inspired by this era. This is because the photos look interesting and easily spark excite conversations. These photo booths take some time to print out the photos that one takes. However, they are worth the wait due to the unique look that they will have when printed. In addition to this, the photos from an antique photo booth are easy to copy. As such, your guests can distribute the photos that they take in this photo booth with their friends and family. It is important to know which qualities that you need to look for when seeking photo booths.
Pixabooth Photo Booths
Pixabooth Photo Booths are modern and open aired. We only offer these for our photo booth rentals, the reason being we can now have up to 9 people in the photo booths and the photos are taken with a professional SLDR and studio quality lighting. We believe this is the best way to capture the essence of each event. After all, what good is taking a picture that nobody wants to keep?
What should you look for when hiring a photo booth company?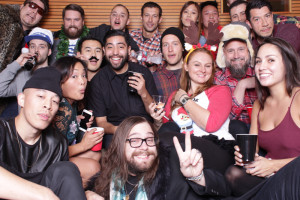 It is important to first of all conduct a research on who the company is. If your occasion is a wedding, then you must get it right since there is no do-over. Check on them online to see their reviews. Moreover, contact them and check if they are professionals. Ask if they provide any additional services and always check to see how much they charge for the photobooth rentals. Pixabooth always has a representative ready to answer your calls at any time. In addition to that, this Westlake Village photo booth rental company is run by professionals.
The reputation of the company speaks volumes about it. As such, you can check on online wedding directories to see the reviews that your photo booth company has been given. Read the comments made by previous customers of the companies that you are vetting. In addition to that, speak to your wedding coordinator, friends and also co-workers to see what they think of the companies that you have short listed. They can give you very crucial information about them.
Ensure that you request for a catalog showing the events that the companies have covered. Go through the catalog and view their work. If they tell you that they don't keep a catalog, then that is a red flag. It means that they are not confident in their own work. This could be because they don't do a good job. Pixabooth is well known for covering events such as weddings, birthdays and much more!