Agoura Hills Photo Booth Rental
Photobooth Rental Agoura Hills
Pictures are a special part of any celebration or event. They remind us of all the good times we had and also keep us connected to people with whom we shared the good times. With a photo booth, any event or celebration is sure to come alive. It is therefore important that you get the best photo booth rental service providers. Pixabooth Co is a modern and high quality photo booth rental company in Agoura Hills that was created by Darren and Tiffany Thompson who are wedding and portrait photographers.
Pixabooth provides a sleek and modern designer photo booth that has many advantages over the traditional photo booth. The design of the photo booth incorporates well with any venue or setting with a minimal intrusion on the party or event. The unique photo booth design also has a superior setup flexibility with the ability to be set almost anywhere. With professional studio lighting and the professional level DSLR camera, our Agoura Hills photo booths provide a superior image quality. All your guests are sure to be blown away by how the images will be from this photo booth.
Pixabooth Co. is the best photo booth rental in Agoura hills. Their booths are a state of the art open air photo booth experiences. In the Pixabooth Co photo booth, you can comfortably fit eight to nine people.
Pixabooth Co offers unlimited prints to mean that every person who takes their photos with Pixabooth is sure to receive a copy of the picture within a matter of seconds. In addition, they are welcome to return and take whichever number of pictures they may want.
At PixaBooth Co, we provide fun props that vary from high quality boas, hats and chalkboards to the classic photo booth props such as sunglasses and mustaches. In addition, PixaBooth Co has very stylish and cool backdrops with the option of having your backdrops custom ordered.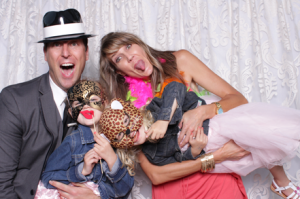 Reasons that make PixaBooth Co your best option.
The photo booths are great for people of all ages.
Great attractions at an event or celebration should not have any physical or age barriers. When you choose to hire a photo booth rental in Agoura Hills, you give access to guests of any age to enjoy the attraction. Whether it is your eighty five year old grandparents or a four year old nephew, they all are sure to enjoy the Pixabooths without any worries. Regardless of their ages, all your guests are sure to make memories that will last forever.
PixaBooth photo booths are highly entertaining.
Nothing is more fun and entertaining than having your pictures taken with your family, best friends or significant other in the Pixabooth open aired photo booth rental. At any event with a photo booth rental all guests will wait for their chance in the booth are will always come out with smiles on their faces. All your guests at your celebration will leave the event with wonderful memories having had the photo booth experience.
Photo booths are out of the ordinary.
In order for you to make your event stand out of what is considered to be ordinary, you will need an element that will pop out and make everybody notice it in a good way. Hiring PixaBooth Co, the photo booth rental company will ensure that each guest will be impressed at how trendy your event was.
The Pixabooth Co. photo booth makes for the prefect souvenirs.
Your guests will always remember the special occasion. With the photo booth rental, guests get the chance to make beautiful memories that last forever. In addition, the photo booths go great with themes thus the memories will also be special and unique.
If you want to make your event a memorable occasion for all your guests, contact Pixabooth Co for the best photo booth rentals.