Photo Booth Rentals Beverly Hills
Photo Booth Rental Beverly Hills
There are many camera options in our current Beverly Hills photo booths. Most Beverly Hills photo booth rentals use shoot or point cameras, or DSLR i.e. Digital Single Lens Reflex cameras. Basically, DSLR cameras currently used by the company Pixabooth will generally give the highest quality photos. They're the large body cameras which most photographers around the world use. Though you cannot take better photos than your camera allows, it is not normally all about the cameras. Typically, skilled photographers with the right lighting such as those provided by this rental company in Beverly Hills i.e. Pixabooth can easily take breathe taking photographs with any camera. Be aware that the lens is usually more essential than the choice of camera. This write up will focus on discussing about some of the tips you should put into consideration if you want to get right photo booth Rental Company in Beverly Hills.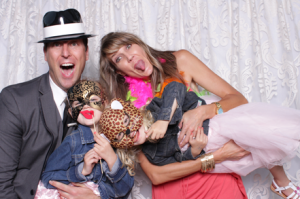 Beverly Hills Photo Booth Rentals
Make use of the following tips if you want to find the right photo booth rental company Beverly Hills:
Tip#1: Asking the Photo Booth Companies the Kind of Cameras they Use
First and foremost; before seeking any company's photo booth rental services, it is important that you're sure with the types of cameras they're using. Only a few such as Pixabooth use the Digital Single Lens Reflex cameras. Generally, DSLR will give you the highest quality photos that you can imagine. DSLR are the types of cameras, which most professional photographers around the globe use.
When you want to seek for the services of any photo booth rental firm in Beverly Hills, it is ideal that you inquire whether the firm has got professional photographers who can capture images as you wish and not as they wishes. Thus, when looking for photo booth rental firms, try not to look for the company that has got expensive facilities, but find out the type of cameras being used in their photo booth and why. If for instance they're using DSLRs, you can assume it is for quality. However, if they're using something else, try to fid out why they have chosen that camera.
Tip#2: Inquire About the Types of Printers they Use
The main types of printers used by most of the professional rental firms in Beverly Hills are Dye Sublimation printers and Ink Jet printers. Basically, the quality of the photographs printed with both of these printers are in most cases usually the same to people's eyes. However, the processes normally used to create the photos are very different.
Ink Jet printers often spray tiny ink droplets on the papers, and the Dye Sub printers use heat to supply dye onto the photography paper. Note that Ink Jet prints can have very amazing colors, but in most cases fail to have the Durability of the Dye Sub prints.
Commonly used by Pixabooth, the Dye Sub printers can fuse a thin gloss laminate on every photo. This can protect the print from discoloration for ultra violet light and air, while at the same time rendering the print water- resistance.
Tip#3: How Many Prints you Get of Each Photo
It is important that you're sure about how many prints you'll get from each photo. Generally, the biggest misconception about Beverly Hills photo booth rental companies is that most unlimited photo booths use means that you get as many photographs as you like.
Unlimited prints means that your guests can go into the photo booth as many times as they wish during the course of the photo booth firm's rental. Some photo booth rental firms in Beverly Hills provide single or double- prints during every session. However, there are other firms that allow every person in the photo booth to request printed copies each and every time they're in the photo booth. The difference between the two is that the first option is time consuming while the latter is not.
With Pixabooth Rental Company, the average photo booth session normally has got 3.5 individuals and it takes approximately 2 minutes. Most of the other firms in Beverly Hills provide single prints, which means you will require almost four times as much rental time for every person to get a strip to take home in order to remember the event. Let's now have a look at some of the photo booth tricks that most professional companies in Beverly Hills use.
Photo Booth Rental Beverly Hills: Photo Booth Tricks
Most of the photo booth professional rental firms in Beverly Hills use this tricks:
*Disabling Flash:-
If the firms are interested in disabling white flash when they're taking photos, all they do is press the "Shift" button on their keyboards followed by clicking the red snapshot button.
*Disabling Countdown:-
Most photo booths normally have got defaulting features which allow people to get into position before they take photos. When you want to disable the countdown feature, all you need is holding down the "Options" button when you're at the same time pressing the snapshot button to take a photo.
*Navigating the Photo Viewer:-
If you've taken a lot of photos, going through of them while you're only searching for one can be very tedious. Therefore, if you want to easily fast track to the starting or the ending of your collections while in the Photo Booth, all you need is pressing the "Command" button while at the same time pressing the arrow key normally associated with whatever direction you'd wish to end.
*Canceling the Snap Shot:-
If you have already initiated the countdown but you've decided not to take the photo, you can cancel the countdown as well as the snapshot by simply pressing the "Escape" button present on your keyboard.
As you've seen photo booths have got so many things you need to know if you're interested in photography. Therefore, it is advisable that you look for a good rental firm each and every time you're in need of one. Pixabooth Rental Firm in Beverly Hills will not only provide you with high quality photos and services, but they will charge you affordable prices that you've never thought of.
Last but not the least; if you're in Beverly Hill and you want to rent a photo booth; do not hesitate to seek for the services of pixabooth Photo Booth Rental Beverly Hillsl Company. Thank you.