Photo Booth Rental Simi Valley
8 Reasons You Need a Photo Booth For Any Celebration
Photos have always been a special part of any celebration. Not only do they remind us of the good times we had, but keep us connected to the people we shared the good times with. Whether it is a big fat wedding, high school prom night or a graduation ceremony, any celebration can come alive with a photo booth.
If you have watched enough movies, you know exactly how cool and romantic photo booth pictures can be. Fortunately, you can contact Pixabooth photo booth rental company Simi Valley has to offer and get one whenever you need. If you live in the southeastern region of California and are considering a Simi Valley photo booth rental, here are 8 reasons you must contact Pixabooth for your big celebration.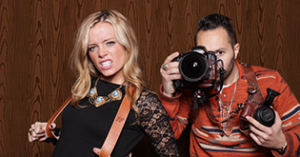 Highly Entertaining
There is nothing more entertaining than to have your pictures taken with your significant other or your best friends in a modern open aired photo booth rental. With a photo booth rental to entertain everyone, your guests will queue up for their chance and always come out smiling. Whether the photo booth is being rented for your big day outside the chapel, or the high school prom night, it will certainly be the main attraction for everyone. There won't be a single guest at the celebration who will leave the photo booth without a broad smile across their face.
Great For Guests Of All Ages
The best attraction at any party or celebration is the one that isn't constricted by age or physical barriers. When you hire a Simi Valley booth rental service for any occasion, you are offering an attraction to your guests which is ageless. Whether it is your 90 years old grandma and grandpa, or the 5 year old niece you love so much, all of them and enjoy the photo booth without any worries. The teenagers will enjoy making funny faces while having their pictures clicked, while young couples will make tiny memories that will last forever.
Photo Booths Are Nostalgic
The good old days had the kind of charm that our fast paced modern world just does not. Just the way you look at your childhood pictures with a warm and fuzzy feeling, photo booth pictures tend to give off the same vibe. In the olden days when there weren't fancy cameras and mobile phones for people to take selfies with, photo booths were always a popular spot for friends and couples. When you get one of these memory making machines from a photo booth rental company Simi Valley has to offer, you are making the gathering more enjoyable. Add a few wigs and props to the photo booth and you can instantly make even the dullest parties a total hit.
It's Out Of The Ordinary
Whether you are hosting a birthday party for a friend or planning your grand wedding, you want it to be the talk of the town. To make your celebration event stand out of the ordinary, you need an element that pops out and makes people notice it in a good way. When you hire Pixabooth a Simi Valley photo booth rental company, you can expect each and every guest to talk about how trendy the occasion was. Sometimes all we want is to have a celebration that we and the guests remember, and a photo booth can be just the thing for it.
Makes The Perfect Keepsake Gift
While guests will talk about your incredible celebration event for weeks and even months to come, you can make them remember the special occasion forever. Why give your guests a thank you note or a box of almonds when you can give them a beautiful memory that will last forever? For instance, you could give each of the guests a key ring with an empty picture frame to place their portraits in them after visiting the photo booth rental. All the good times and sweet memories will stay in their hearts and minds for years to come, and they will credit you for it.
High Quality Pictures
While the Simi Valley photo booth rental services may offer the old classic look and feel with their photo booths, they now come equipped with high quality equipment for photography. With the highest grade pictures and professional studio equipment, you can rest assured that the pictures are in high definition. While the photo booth will come with the good old vintage look and feel, the pictures will come in high quality, which can also be enlarged and provided on request. Most brides and grooms who rent a photo booth for their wedding day take a special wedding photo in the photo booth, and most of the times they love it so much that they have it enlarged and framed.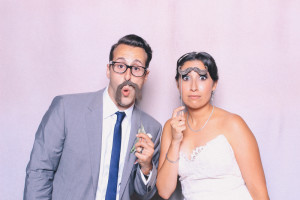 Goes Great With Themes
The best thing about photo booths is that they can be paired with any theme that you have in mind. Whether you are planning a beach wedding in summer, a winter wonderland prom party or a Halloween gathering in your backyard, a photo booth can be filled with the right props and be ready for the event in no time. You can have special background printed for the photo booth, and if you have the budget for it, you could also have the photo booth customized and painted to blend in with your original theme.
Makes For An Awesome Guestbook
The biggest reason to get a photo booth for your wedding day is to create a guestbook that everyone will remember. With a guestbook that has live pictures of all the attendees in it, your big day couldn't be more memorable. You can have one of the butlers go around with the guestbook, escort the guests to the photo booth and have their pictures placed under their names. Brides and grooms love the idea of keeping the memories alive, and after all, that is what the pictures are for.
So whether you are looking to make your big day a memorable occasion for everyone, or want your theme party to be a huge success, you can contact Pixabooth and get it delivered to you right away.